Ballooning in Chianti
Ballooning in Chianti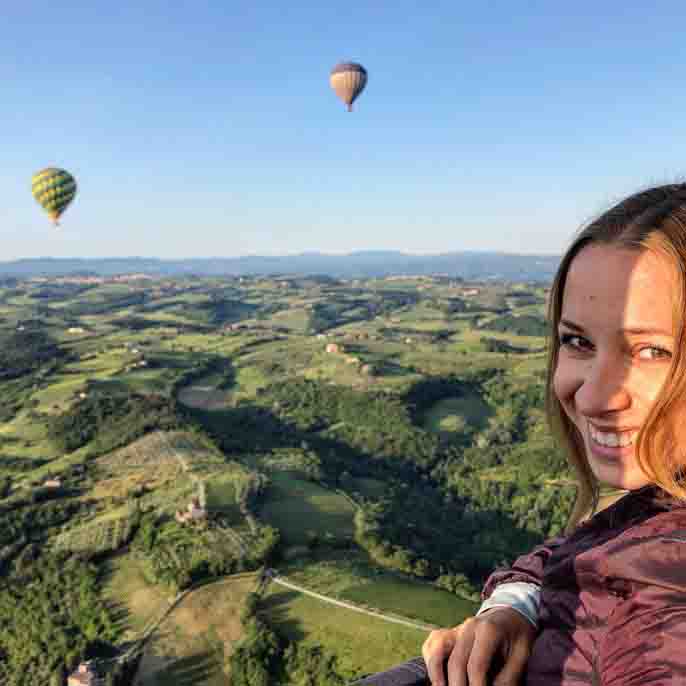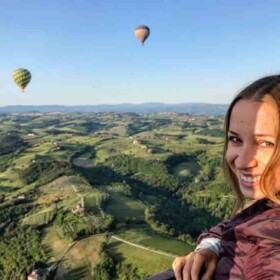 Ballooning in Chianti is a great choice if you are interested in discover our countryside from a different point of view. Here we provide fantastic hot air balloon rides with unforgettable views of the most typical Tuscan landscapes. Enjoy hills and vineyards from other perspective with this unforgettable experience. If you are planning a surprise to your beloved you just need to know that ballooning in Chianti is one of the most romantic choice you can make. Try to imagine how breathtaking could be to take flight in the heart of Tuscany during your trip over Italy. Our flights are also adventurous and exciting, that's why it's a perfect idea also to enjoy our hot air balloon ride with your friends or with your family.
It is important to realize that each flights could be a real adventure. In fact the flight itinerary is strictly dependent on weather conditions. Above all, the ride is affected by the wind and by warm currents. So it is basically nature wich decide our exact direction, then. It is just for this reason that that it is not always possibile to take off. The only one who can determine the exact hour of departure and, most important, if thera are the right conditions. He is indeed the one persone who can ensure the safety of all passengers.
So, if you're ready to experience this wonderful way to explore this magnificent region, continue reading and take a look to how ballooning in Chianti work!
Find out more about our hot air balloon flights over the Chianti
Our hot air balloons depart from San Casciano in Val di Pesa, in the heart of Chianti in the center of Tuscany, just a few km from the center of Florence. In brief, if you are staying in Florence, it will take less than an hour to reach us.
Generally, all flights start early in the morning because at that time we can find the best conditions. Indeed is the time of day in wich air is ideal and more stable respect the evening. During the day sun's rays bounce off the ground and heats the air above. This causes thermal buckling, air bubbles and columns that cause instability. Under these circumstances it's difficult to have full control over the balloon altitude. If you are afraid to wake up so early, know that your sacrifice will be fully rewarded by the amazing atmosphere and the incredibile silence of a sunrise during a hot air balloon ride.
The strategic position of our launch site will allow us to admire fantastic views of Tuscan countryside. Just imagine the lush landscape made of hills, woods and fields of vineyards and olive trees. During the ride you will enjoy also small cities and medieval towns in order that you can really appreciate every each side of this place. It often happens to fly over Poggibonsi, Siena, San Gimignano, Colle Val D'Elsa. Ballooning in Chianti is a real adventure, trust us! The ride lasts about an hour and will make you navigate the skies of Tuscany.
You can choose how to fly
Our hot air balloons are of different types and sizes, so you can enjoy the perfect ride according to your own prefernces. We are committed to providing basket to suit everyone, suitable for private flights, groups, families. You can also choose baskets to sit comfortably and in wich you can enjoy luxury experience. You will always be in the company of nice drivers, but professional and highly experienced, because our motto is safety. Come with us to try the ballooning in Chianti, you will be fascinated.
Ballooning in Chianti with Balloon Team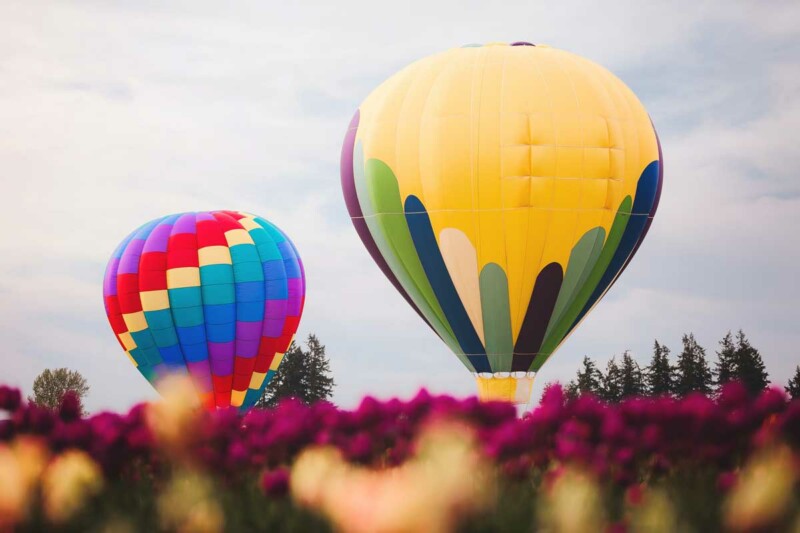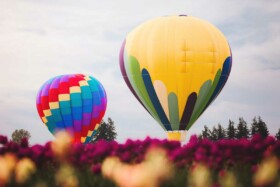 After the reservation of the flight, you will receive an email with everything you need to know about your balloon flight. You will immediately have all the information concerning the time, the meeting point and other deatils. If you do not have a car at your disposal or if you prefere do not use it, we can arrange a transfert. You do not need to worry about reach us, we can pick you up where you are staying. You can also arrive autonomously, it is just no you. Once you get the meeting point you will be received by the captain and the rest of the crew, who will explain how the ride will work with a short safety briefing before taking off. At this point we will start the balloon inflation and,once it is done, we will be ready for the adventure!
After exploring and sailing into the unknown we will look for a nice field to land. Now that you know that our ride depends exclusively on winds, an that on the balloon there are not directional instruments, you can certainly imagine that it is not so easy to predict with precision the landing point. This increase the sense of advenutre and make each hot air balloon flights unique and special. When we have chosen the field to land, we will have breakfast together in the middle of the Chianti countryside, with typical Tuscan products. During breakfast we will open a nice bottle of prosecco and toast to the fantastic adventure lived.
If you're ready to ballooning in Chianti, book your flight now or contact us for more information. Find out more details about our hot air balloon rides over Chianti, how the flight takes place and everything you can expect from this wolderful experience.