FLIGHTS FOR GROUPS
FLIGHTS FOR GROUPS in tuscany
Our company has a large fleet of hot air balloons but also nice pilots, , we can organize flights for groups with large numbers of participants. The experts of our team will be able to study and organize your demand at best, making the experience unforgettable flight. Because only with our team can you.
We organize group flights for individuals and for companies, team building or with the involvement of all participants, incentive flights, with groups of more than 150 people.
Fly in ballooning in tuscany is magic.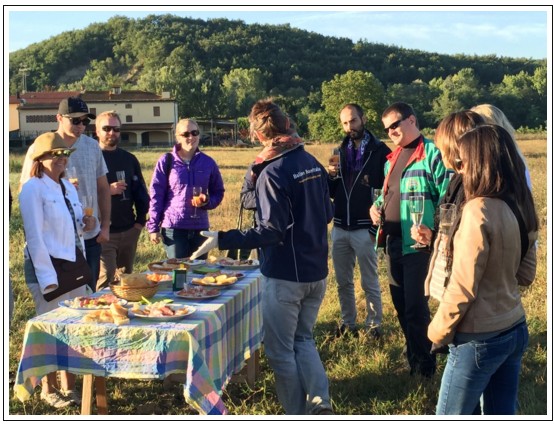 Customized solutions in hot air Balloon
We offer customized and private solutions, divided into smaller groups. We have tour solutions or group solutions in flight all together.
For very large groups, we recommend dividing the group into different days. You can complete the trip with a picnic and tailor-made, or with a final toast.
For more details consult us because there are many news, ask for a quote for our experts.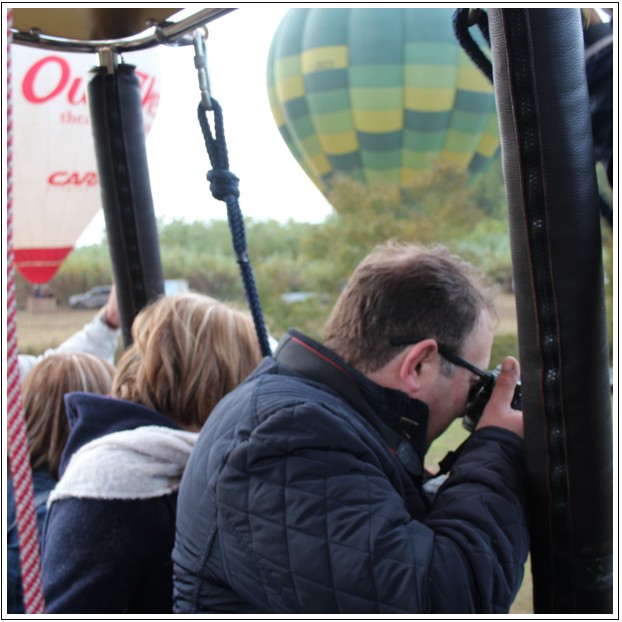 The group flights allow you to strengthen your relationship with the other passengers, you can enjoy a privileged view. Possibility of unusual shots, photo competitions among the participants, a rich excursion that is not easily forgotten.


Ballooning in tuscany is magic
The balloon is a means of great charm, combining all like a big family, at the end of the flights you can take pictures and ask any questions you want to our drivers. They will be ready to tell their adventures, and will put you to become part of them.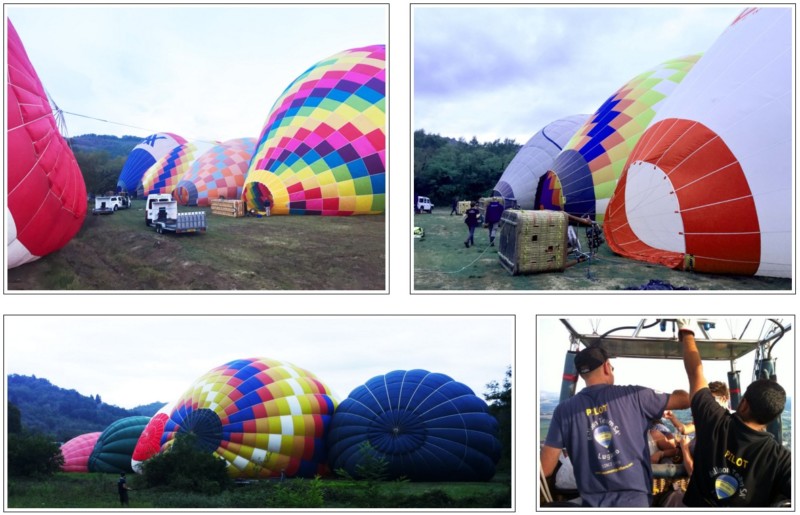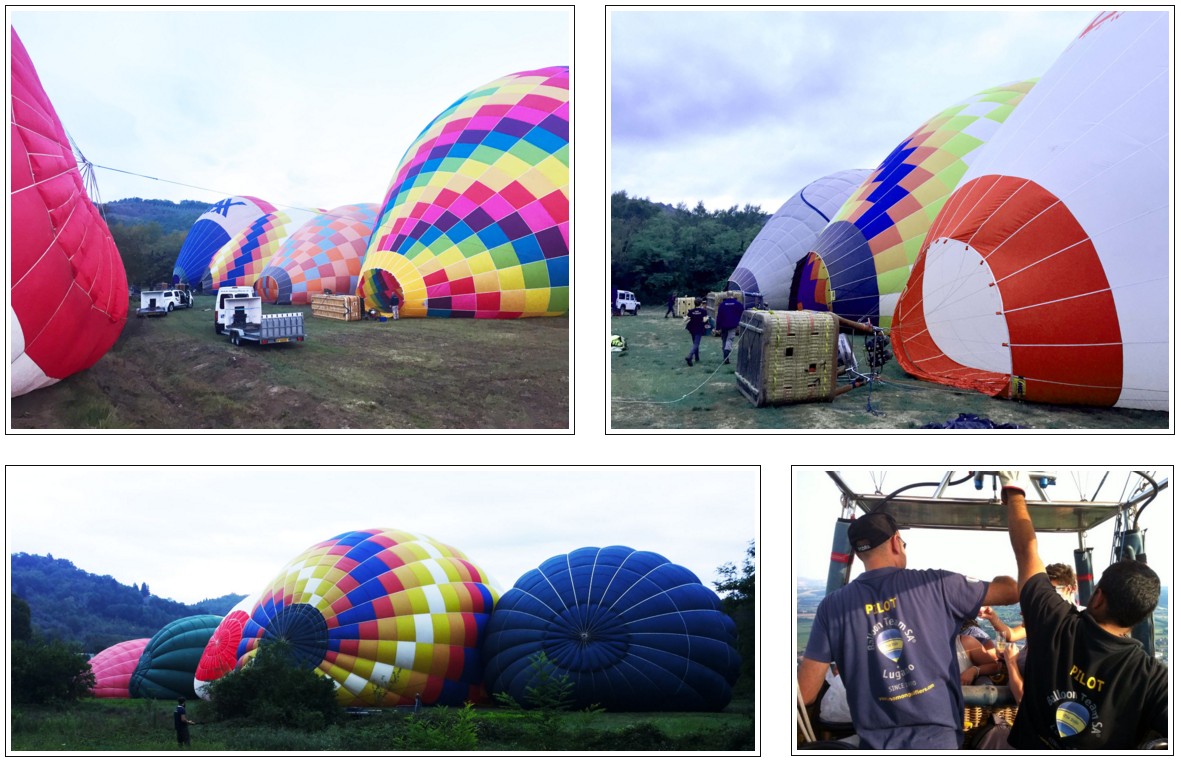 Ballooning in tuscany is original
ORIGINAL, ECOLOGICAL is used by numerous companies to surprise their customers, and give him good time for him to remember who gave him this great experience.
A brief group description of the experience:
Everything takes place in the morning, the group will have to endure the flight field at the scheduled me at time. They will be welcomed by our pilots and our crew because together with them they will take part in the last stages of the preparatory work, they will serve to make them more united and feel part of the team, to join the adventure.
General briefing before take-off, and after the flight all for this wonderful trip.
For about an hour, you will fly over different areas, but all new and decided by the wind that morning, reaching an unknown field where the pilot decides to land at the end of the excursion.
At the end of a flight due to us a tasty and well-deserved toast with sparkling wine and fruit juice, you can take pictures with your driver, or with your group.
Then everyone in the bus for the return.
The whole trip takes about 2 or 3 hours.
You can request customized group flights throughout Italy, because our experts will evaluate the flight area request and will advise the best solution or an alternative to your request.