Ballooning in Siena
Ballooning in Siena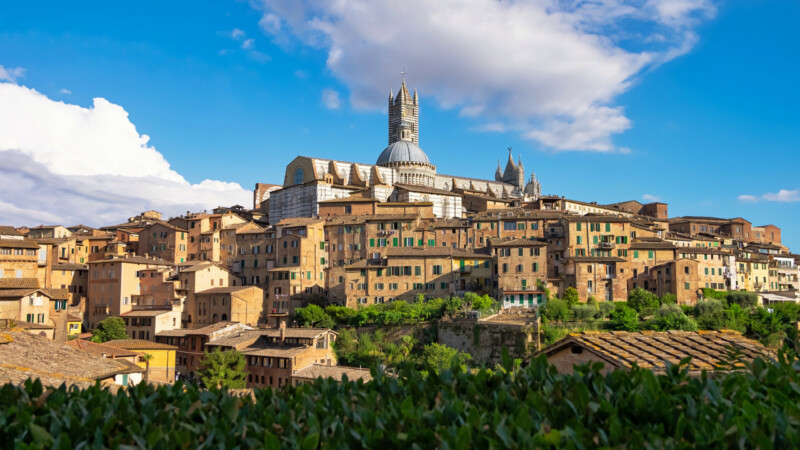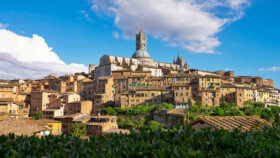 Try the experience of ballooning in Siena, you will discover a new magical way to explore this fantastic city. Our hot air balloon rides are also one of the most special and inspiring ways to enjoy the Tuscan  landscape. You may consider it as a fascinating walk in the sunrise, surrounded by rolling hills and kissed by the rising sun. From over there, you will appreciate our lush valleys from a very different point of view and this will leave you with memories you will never forget. We will fly over ancient olive groves and luxuriant vineyards, symbol of this area, but we will also admire the suggestive and evocative city of Siena.
It will be very charming to discover the flurry of winding streets and the most suggestive corners of the city from above. Our ride depart right from Siena, in the hearth of Tuscany, just a few km from the renowned Chianti valley. If you are staying in that area, you will need less than an hour to reach us.
The location of our launch sites will allow us to admire fantastic landscapes of the Tuscan woods and hills, but also medieval villages and pristine valleys. Depending on wind, it often happens to fly over Montalicino, Buonconvento Montisi or Montepulciano and this will give you a chance to make an exclusive travel in time through the history of ours most ancient towns. The scenary around there is also the most authentic and representative of Tuscan. Crete Senesi and Val d'Orcia are in fact very evocative and suggestive, an unforgettable postcard that will remain in your heart.
Ballooning in siena is a real adventure!
Hot air balloon are not  equipped with technological control systems, it all depends on the wind. This is the reason why is not possible to define an exact itinerary and why sometimes we have to delay the launch. Balloning in Siena is a very amazing adventure but we need the best condition to make the ride in safety. The captain is the only person who can decide if and when leave the soil. All flights start early in the morning due to stable air conditions, but take-off times can change with temperatures, for the reasons we talk before.
The ride lasts about an hour during wich we will make you navigate the skies of Tuscany. After exploring and sailing into the unknown, we will look for a nice field to land and return to Siena. When we have chosen the field to disembark, before returning, we will have breakfast together in the middle of the Chianti countryside, with typical Tuscan products. At breakfast we will open a nice bottle of prosecco and toast to the fantastic adventure lived.
You can choose how and where to fly
We have hot air balloons of different types and sizes, suitable for everyone, suitable for private flights, groups, families, baskets to sit comfortably with VIPs.
You will always be in the company of nice drivers, professional and highly experienced, because the motto of our company is safety. Come with us to try Ballooning in Siena, you will be fascinated by it. An hot air balloon ride is a harmonious context where it is easy to let yourself be carried away by beauty. Forget the city's rhythms and rediscover yourself and the quiet happiness of an unforgettable trip in the sky.
Find out more details about our hot air balloon rides over Siena, how the flight takes place and everything you can expect from this wolderful experience.
If you're ready to take on this adventure you can Book Now or contact us for more information.