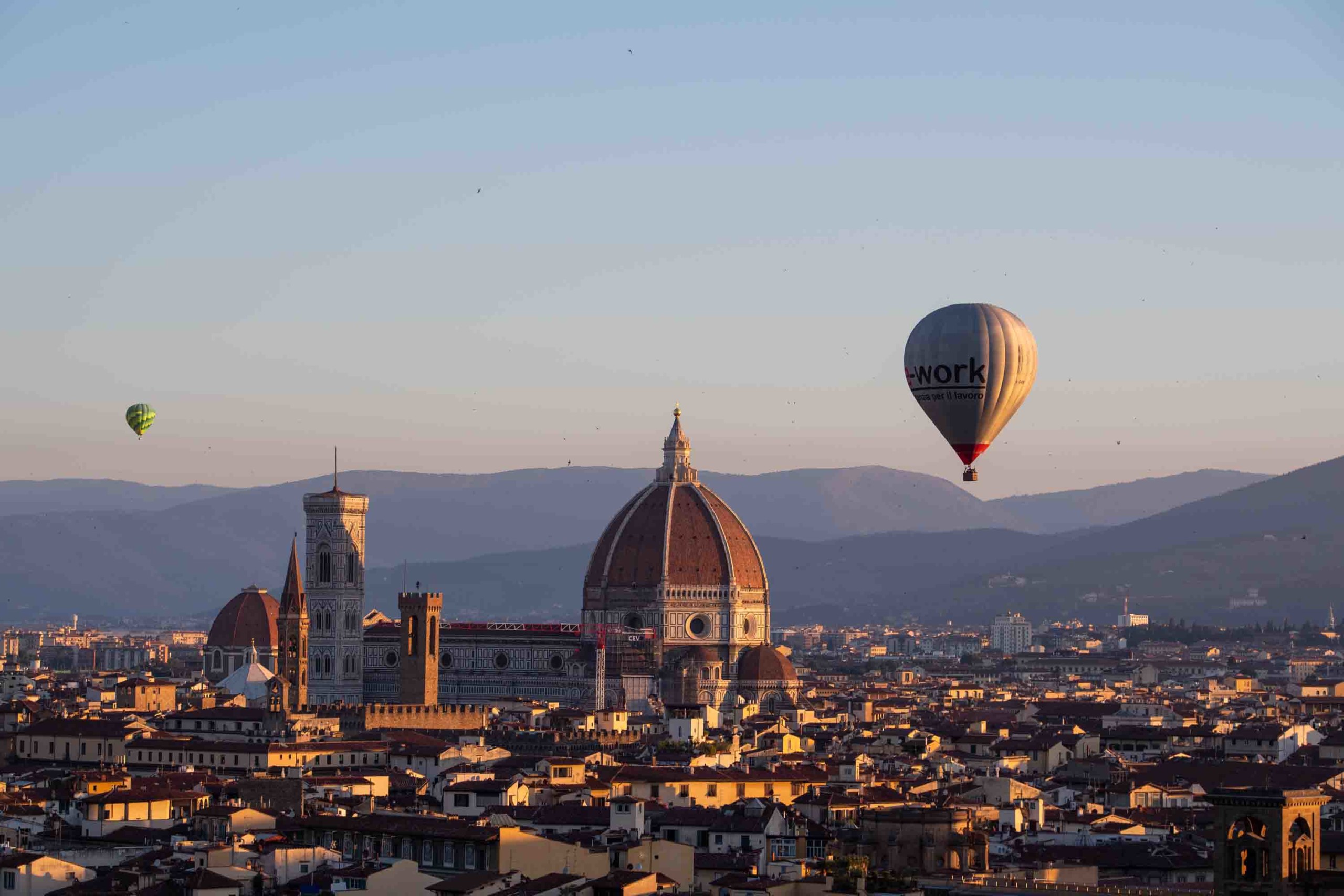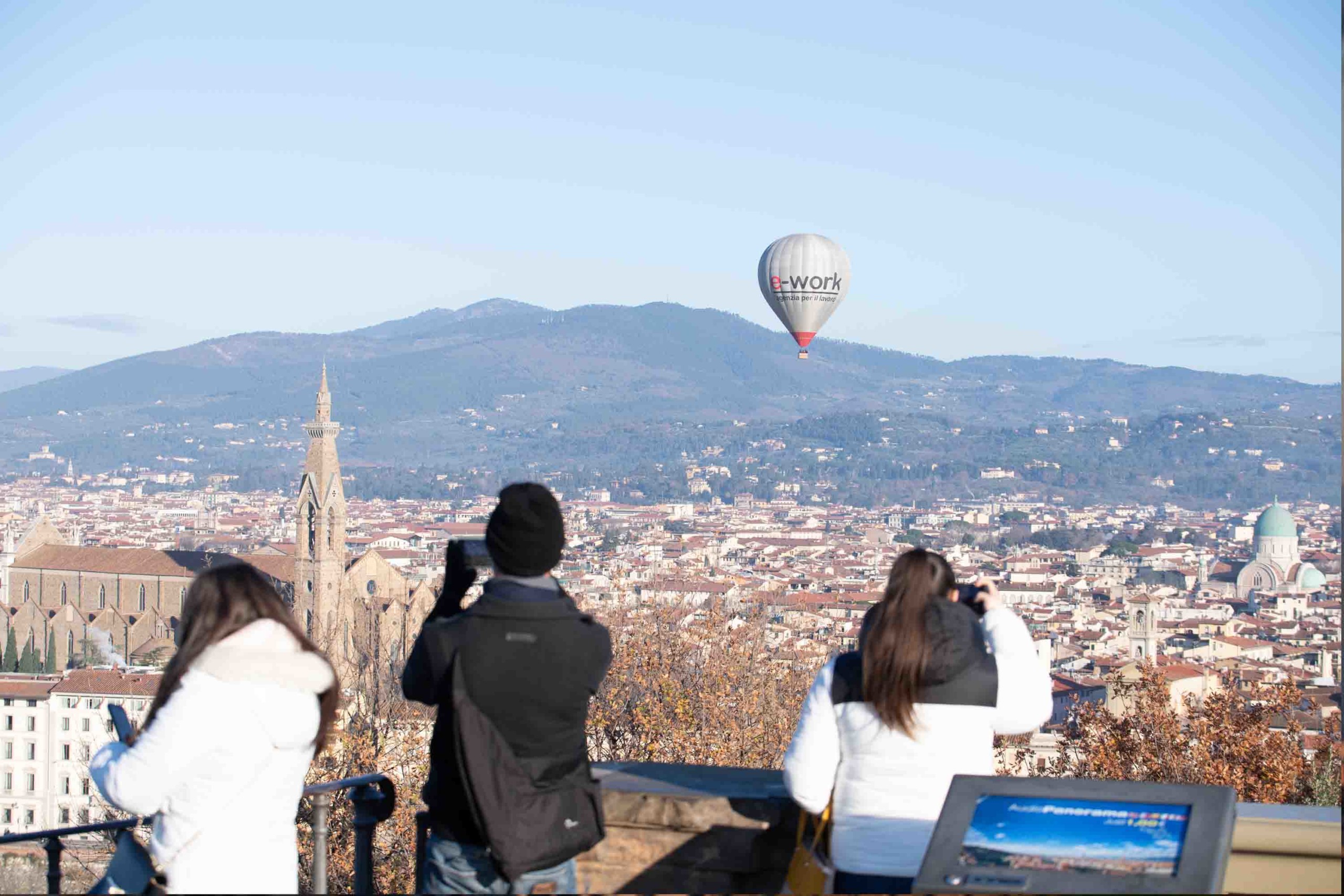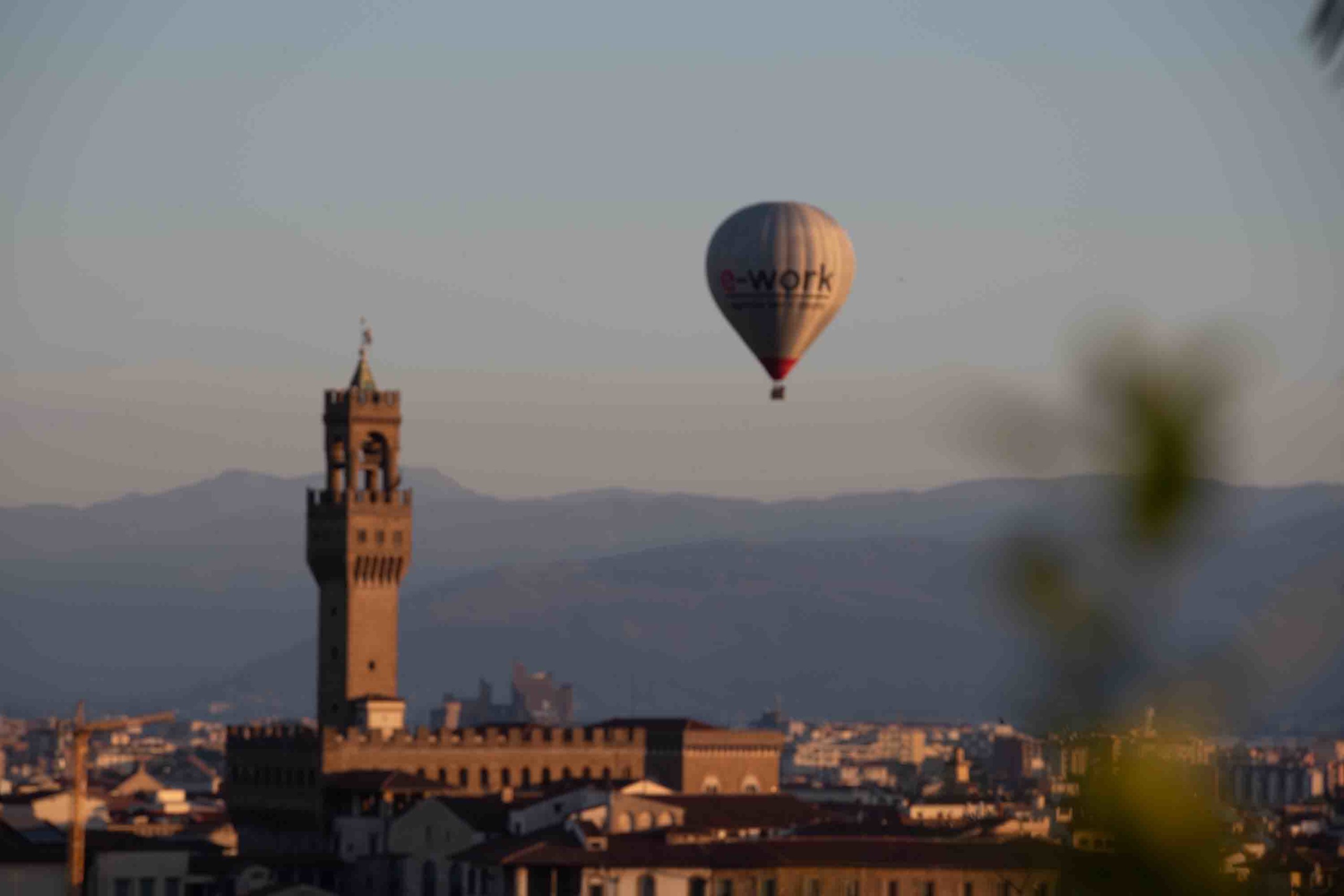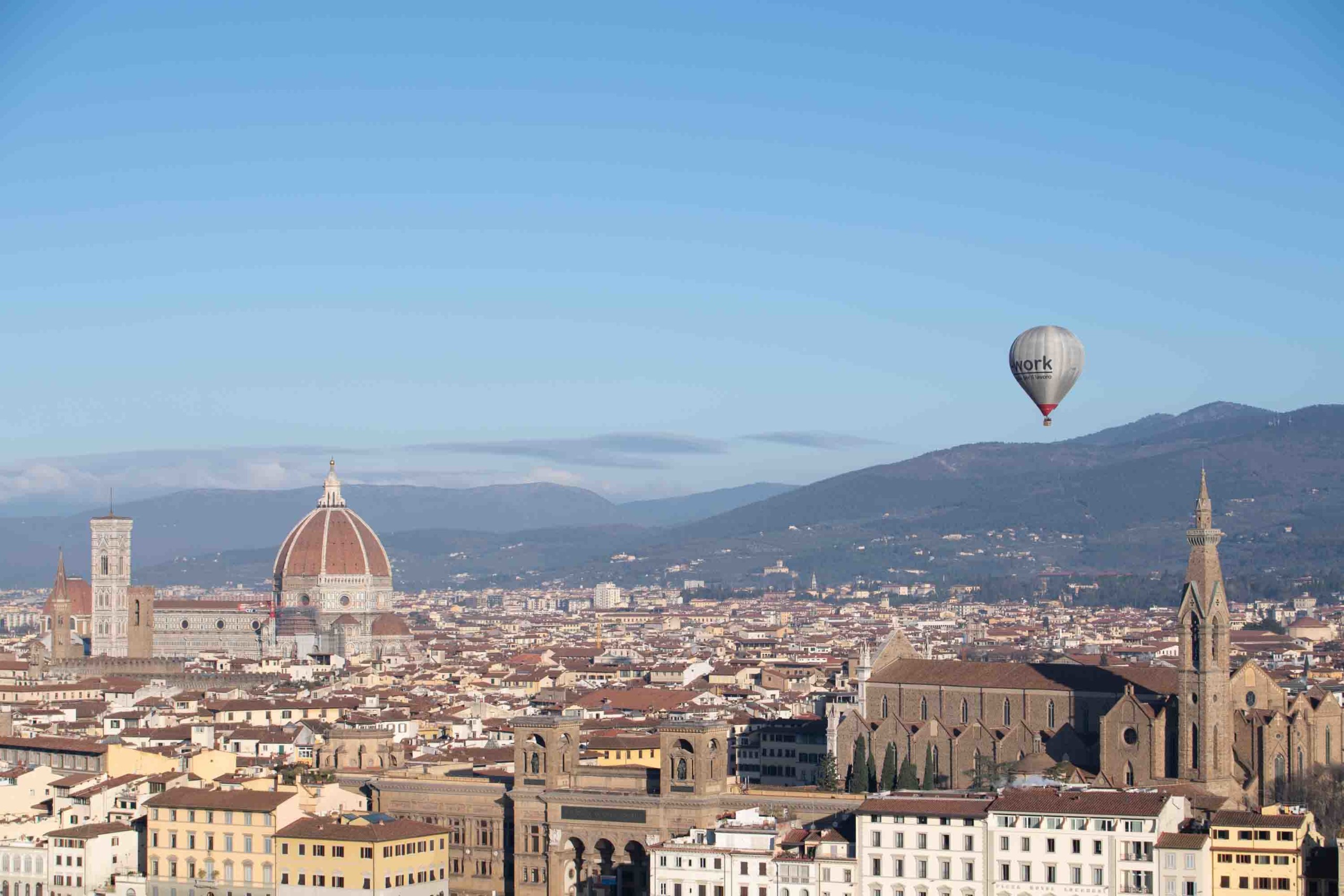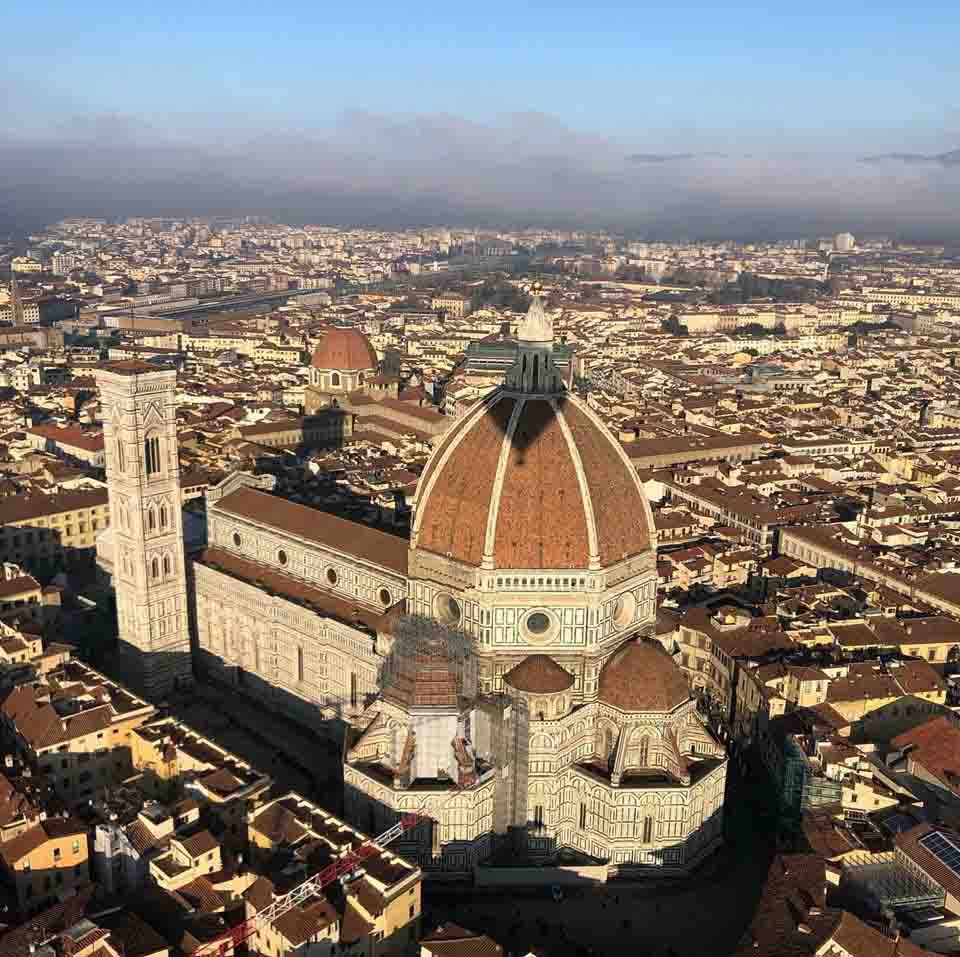 Ballooning in Florence
The hot air balloon flight over Florence is a special flight, we must be lucky with excellent weather.
You must know that flying in a hot air balloon is always a great adventure, the direction is dictated by wind, and it is only nature that decides our direction.
For this reason, the flight over the city of Florence is not always possible.
Our take-offs from Florence must have a favorable climate and a particular wind
When it is not possible to take off from the city, the take-off field that is used is San Casciano Val di Pesa, very close.
Florence is one of the most historic cities in Italy, if you are passing through, we recommend a stop to visit it. But only after your hot air balloon trip. 🙂
Your flight will be organized to offer you the best views and maximum safety.
To guarantee this safety, our company has great professionals Pilots.
Find out more details about our hot air balloon rides over Florence, how the flight takes place and everything you can expect from this wolderful experience.
Overflight of the city center of Florence, you can see the Cathedral of Santa Maria Novella square, and the whole extent of the city. A flight in hot air balloons, very impressive. Ballooning in Florence is fantastic.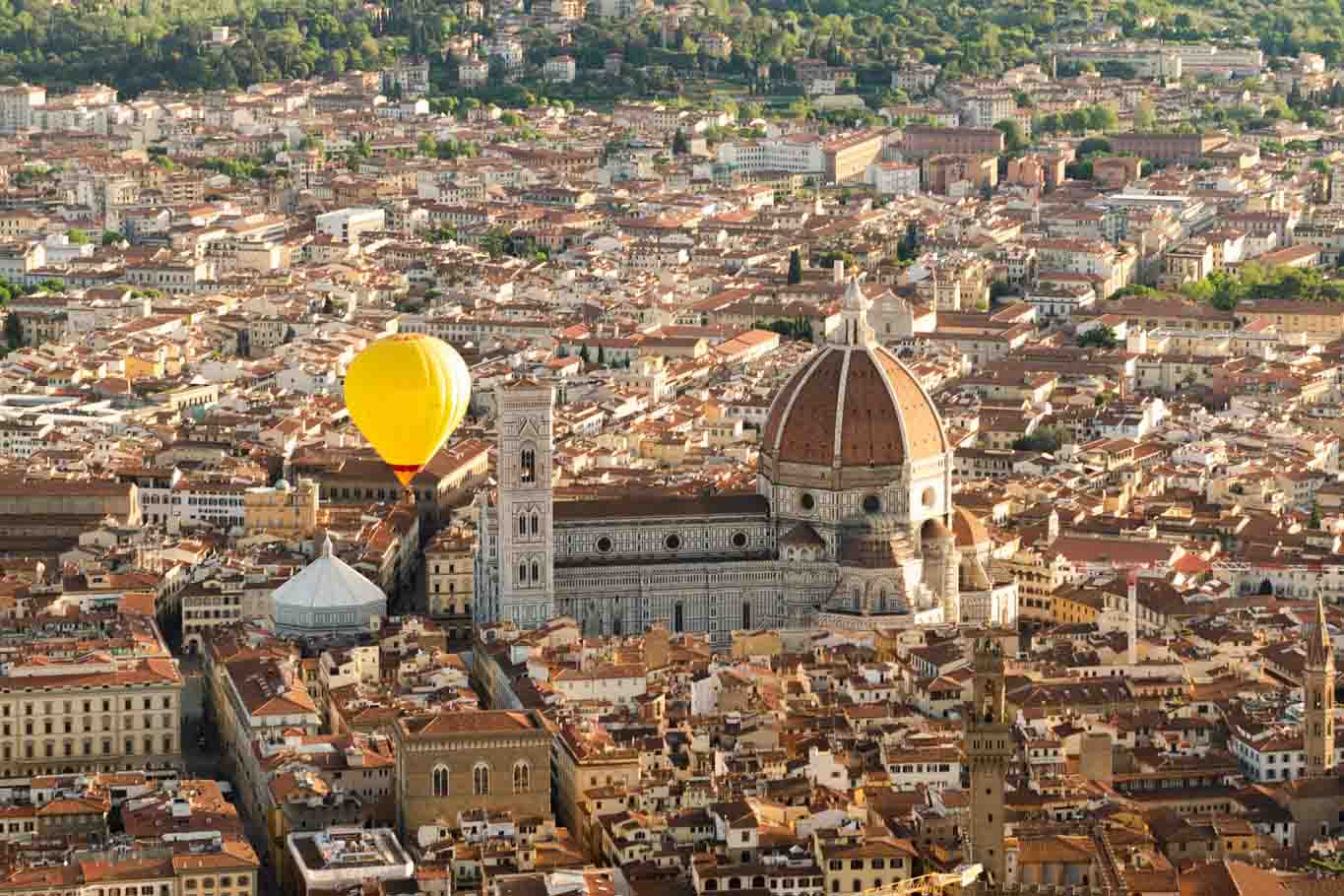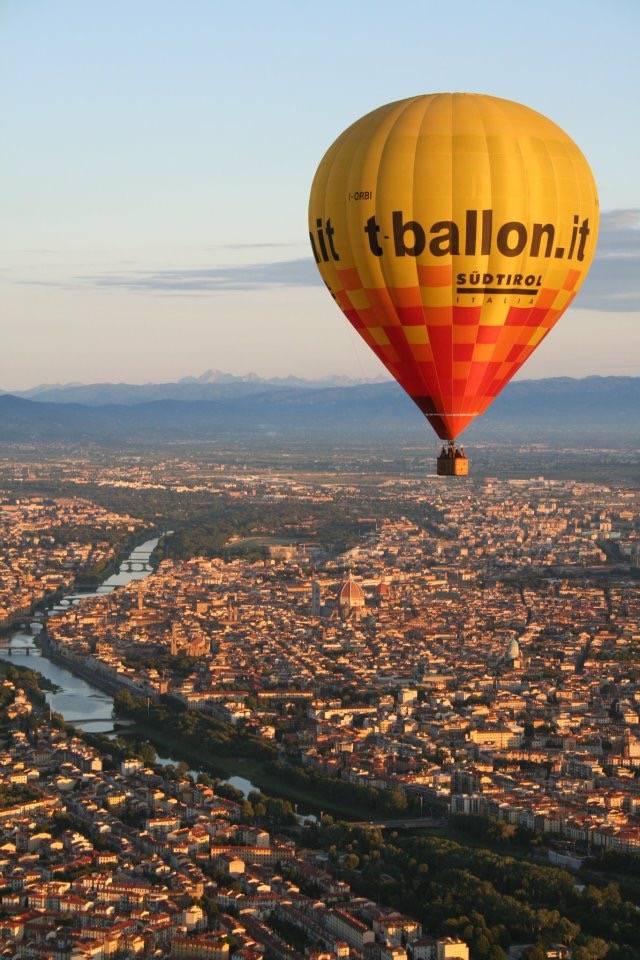 This is the most beautiful area to fly, you will see enchanting hills, castles, vineyards, forests, you will see many wild animals.
If you can choose, we recommend this area, every day of the year.
We can arrange for you the transfer from your hotel, ask if you are in trouble.
Customer service Balloon Team Italy
If after the balloon trip you want to continue your excursion, possiaqmo organize a tour of the wine cellars of Tuscany, a Tuscan Wine Tours, ask here for information