Discover the magic of Tuscany in a hot air balloon
Would you like to discover Tuscany in a hot air balloon flight? So, let's make your flight an experience with Balloon Team Italia.
If you are someone who does not fear to the height and loves to travel and make exciting adventures, then flyling in a hot air balloon is an experience that you absolutely must do.
Hot air balloon flights over Tuscany
There are many ways to get to and around Tuscany, but no one is as charming as traveling over its delightful hills in a hot air balloon. Exploring these wonderful lands from above and seeing its wide-ranging beauty is priceless.
Taking a hot air balloon ride over Tuscany is a unique experience that will allow you to admire this beautiful region from the most beautiful point of all: the blue Tuscan sky. From here, you could discover the most fascinating landscapes of this region and its beautiful medieval cities.
With our hot air balloon flights you will have the opportunity to fly over the most beautiful cities and villages of this region such as: Siena, Florence, San Gimignano and the Tuscan Chianti.
You can make a balloon flight for a special occasion or simply to experience a unique emotion adventuring alone or with your family, friends or partner.
Our hot air balloon flights over Tuscany are suitable for every need. In fact, we have at your disposal a wide range of hot air balloons of different sizes and each one with a high level of comfort ensured throughout the flight.
Since security is our priority, we operate only and exclusively with certified equipment and subject to continuous revision. So, you can be sure that you will be in good hands.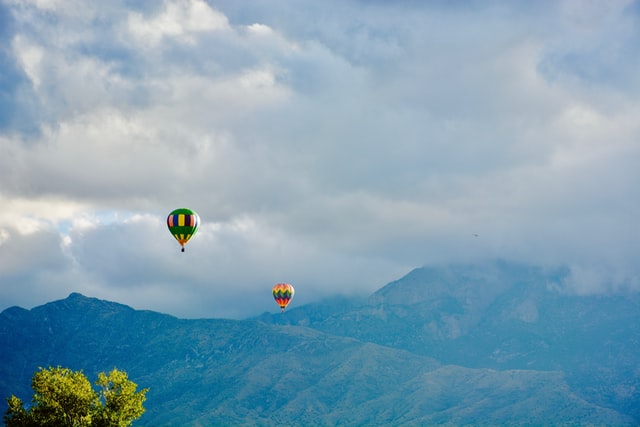 How the tour takes place
Our flights in hot air balloon over Tuscany start in the early morning and last from 45 minutes to one hour and a half. You will then have enough time to take pictures or simply appreciate the view in total quietness.
Before your adventure begins, you must go to the meeting point. This will usually be the same point where take-off will take place, and it will be indicated in your ticket. All flights will be made at dawn depending on the time of year chosen.
The flight experience begins with balloon ground inflation in which the pilot assisted by the ground crew will inflate the balloon in a vertical position. Once the balloon inflation is over, your uphill adventure will begin.
Once in the air you will be able to enjoy the amazing view that the Tuscan lands offer.
At the moment of landing, the pilot will search for the most suitable landing point and once on the ground, the balloon will be deflated. Finally, if you want you could have great breakfast with delicious typical Tuscan products.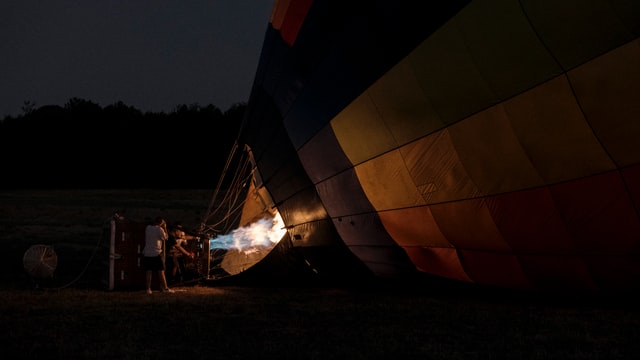 Our balloon flights
We have two different types of flight: traditional or private.
Traditional Flight
If you choose the Traditional flight, you can take a hot air balloon tour with other participants. So, if you are a friendly person, this will be a great opportunity to make new friends and experience this beautiful adventure with new people.
Exclusive / Private Flight
This second option is for those who prefer to take a private tour. Usually, this flight is for two people up to five.
Choosing a private flight, our team will be dedicated exclusively to you for an unforgettable adventure.
How to book a hot air balloon tour
Booking a hot air balloon flight on Tuscany with us is easy. The only thing you need to do is to follow these few steps:
Book the flight filling the form online;
Choose the type of tour you prefer and indicate the number of people who will come with you;
Contact us by telephone or by e-mail for any information you need and to define the hour of meeting the day of the flight;
Finally, meet us at the meeting point the morning of the ride and let's start it!
For more information on booking, check out the booking section and make sure you meet all the requirements.
Don't forget to bring your camera with you. So, be ready to take many pictures and make your magical flight in the hot air balloon unforgettable.
Flying in Tuscany is just a magical experience. So, do not miss this opportunity if you come to Tuscany. It's gonna be worth it!